Space shuttle launch postponed following government shutdown
Hang on for a minute...we're trying to find some more stories you might like.
Following the partial government shutdown, which started on Dec. 22, 2018, the capsule launch of the SpaceX's Crew Dragon was postponed. The government shutdown began after President Donald Trump and lawmakers on Capitol Hill failed to compromise on spending on the proposed wall along the U.S.-Mexico border.
When the United States government shuts down, many federal agencies close down. Agencies that are essential, such as national security, electricity generation and air traffic control, continue, but others, which are considered non-essential, like visa and passport processing, can be delayed.
The National Aeronautics and Space Administration (NASA) falls into the "non-essential" category. This means that when the government goes into shutdown, over 95% of employees will be put on temporary leave until the government starts back up, according to NASA's Operations and Furloughs Under a Government Shutdown.
There are essential employees, such as the people who are responsible for keeping NASA's property safe, which includes currently operational spacecraft, as well as the data they collect. Operations aboard the International Space Station will continue as normal.
"However, if a satellite mission has not yet been launched, unfunded work will generally be suspended on that project," NASA chief financial officer Jeff DeWit wrote earlier this week in a memo to James Hertz, Program Associate Director at the U.S. Office of Management and Budget.
Because the Crew Dragon was not launched before the partial shutdown, its original launch date has been pushed back to Jan. 17, 2019. The goal of this launch is to prove the Crew Dragon safe before putting astronauts aboard for an International Space Station trip, which could happen as early as June if there are no issues with the launch.
Pending on the government starting up again, the Crew Dragon is set to launch on Jan. 17, 2019.

About the Writer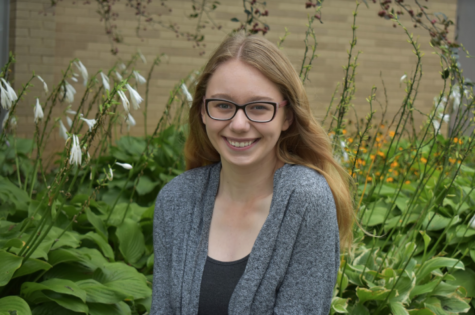 Hannah Thillman, Visuals Editor
Hi! I'm Hannah, one of the Visuals Editors for The Spartan Speaks. I am a senior at Orono and this is my second year on staff. Outside of journalism,...