Students and Gap Year
Hang on for a minute...we're trying to find some more stories you might like.
Students and Gap Years
Rae Malik
Copy Editor
Gap years have the potential to offer beneficial experiences to young adults, like work experiences, travel abroad opportunities, or simply time to mature before going into college. They vary from person to person, however the one element gap years have in common is personal growth. Over the years, gap years have started to become more popular throughout the US.
Gap year initially began towards the end of the twentieth century, specifically the 1960s. According to Macca Sherifi, who has an award-winning travel blog,  free speech started to gain popularity that caused cultural change during those years. This was around the time when soldiers started to come back from war and began to gain interest in a gap year. These soldiers would mostly travel and backpack across the country to places such as Turkey or India.
A common misconception about gap year is that it is not beneficial and students have a higher chance of not going back to a college or university after taking a gap year. However, a survey done by the American Gap Association showed that about 90 percent of people that took a gap year came back to a college or university in less than a year.
Taking a gap year can provide a much needed break when transitioning from high school to college, especially when most students do not have a set career path in mind before entering college. Students who had taken a gap year were not as likely to change their major compared to students who did not take a gap year, according to Jane Halonen, dean at the University of West Florida.
"
Going to college is very serious and adult-like so this gap year might be a last opportunity to do something and explore without an agenda"
"Gap year allows for more time to earn money and have fun before going back to school again. Also, it allows for more time to explore the world and discover a major that most people are unsure of," sophomore Neva Torgerson said.
Often times, students take a gap year to get further motivated before entering college. A National Alumni Survey by American Gap Association showed that gap year is beneficial in many ways. The survey concluded that students who took a gap year experienced self-growth and were motivated when they returned because most of them knew what major or career path they wanted to invest their time in.
"Going to college is very serious and adult-like so this gap year might be a last opportunity to do something and explore without an agenda," media specialist Mary Bischoff said.
Even if a student has applied for college and gotten accepted, it is not too late for a gap year. A student can ask to delay or postpone their admission to the college by a year. Once a student is accepted to a college of their choice they can ask the college to hold their spot for up to a year.
Over time, more colleges are offering to finance students who are taking a gap year. One main factor that influences many students not to take a gap year is the financial cost. However, now that universities are starting to offering funding for students, applying for a gap year can take the financial strain off of numerous students.
Universities such as Tufts, Princeton, Duke and Elon are planning to fund gap years for students. Duke University is offering applicants who are applying to their gap year program to receive funding. The funding offered is up to $15 thousand dollars. However, to apply for the gap year program at Duke, students have to get accepted first.  
Another way to get fully funded for gap years is by doing service for a year. Organizations such as AmeriCorps allow students to do service for a year so that if they go back to college they are able to pay-off their loans and debt. Students who apply to such organizations are able to gain new experiences in their gap year which can be their service year.
"Taking a gap year can be very beneficial for many students to explore and experience new things in their lives. It is a great opportunity for many young people," junior Elizabeth Robbins said.
It can be stressful planning for life after high school and gap year can be the answer to that. Gap year can have benefits and also negatives that counteract one another. However, it can be positive and a valid option after high school.

About the Writer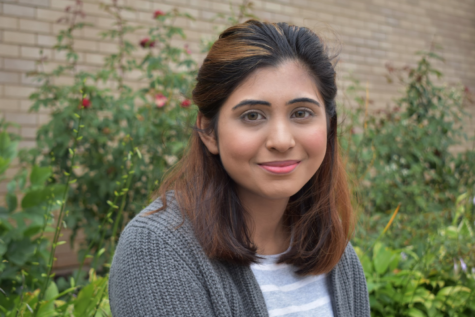 Rae Malik, Copy Editor
My name is Rabia Malik but I go by Rae. This is my third year working with The Spartan Speaks Newspaper. I am currently a junior at Orono High School....