Minneapolis Celebrates National Record Store Day
Hang on for a minute...we're trying to find some more stories you might like.
Vinyl enthusiasts and music lovers alike hailed from across Minnesota and participated in National Record Store Day on April 21. This day is an annual celebration for people to visit their local record stores to spend time on a beautiful spring day partaking in various events, enjoying live music and taking advantage of special offers and deals. It drew an excited and enthusiastic crowd who itched to see what the day had in store for them.
The first Record Store Day took place on April 19, 2008, making this year its tenth birthday celebration. The first day included around 14,000 independently-owned record stores, according to Record Store Day's website. It has become a wildly popular event for people all over the world today. It is now celebrated on every continent except Antarctica.
"It was a fun experience going to different record stores and being surrounded by people who have a variety of music interests. I was surprised with how crowded each store was," senior Tori Everson said.
Record stores across the Twin Cities were booming with crowds and live music throughout the sunny day. The Current, a local listener supported radio station, was present at a few stores across the city. Their colorfully decorated van could be seen visiting stores like Electric Fetus and Mill City Sound checking out what each store had to offer, according to The Current's website.
Possibly the most well-trafficked record store in the state, Electric Fetus, made a great effort to keep its guests well entertained from dawn until dusk. In the morning, they started off selling donuts from Glam Doll Donuts for those who made the trek early. They also promoted local music by inviting Minnesota bands like Two Harbors and Why Not to play for everyone.
"It was really fun to see a lot of people out looking for CDs and records in varying music tastes, but my favorite thing about the day was seeing all the Prince records and memorabilia that Electric Fetus had set out in honor of him," junior Abbie McGrann said.
They continued the day with events for kids which included creating their own album cover and learning how vinyl is recycled, according to the Electric Fetus website. Prizes and goodie bags were also distributed to customers throughout the day.
"More and more people just keep coming in, it's crazy!" Electric Fetus employee Caleb Stewart said.
Another notable event that takes place each year on this day comes from Hymies Vintage Records. This store orchestrated a block party that included live bands and crates full of records for customers to comb through. This year, they obtained 338 different titles for sale, according to Hymies Vintage Records' website.
Each record store had something different to offer to the day. Other stores including Mill City Sound and Fifth Element offered special discounts and deals for customers, according to the Current.
So why are days like this so popular among music lovers? If you ask any die hard music fans, they will tell you it is because listening to music on vinyl is unlike any other music format the technology world has put forth. In fact, over the past twelve years, vinyl sales have been increasing, according to Billboard.
It is celebrations like National Record Store Day that help revive nostalgic vinyl interests and simultaneously excite and teach the younger generations about something that was detrimental to our music and pop culture history.

About the Contributor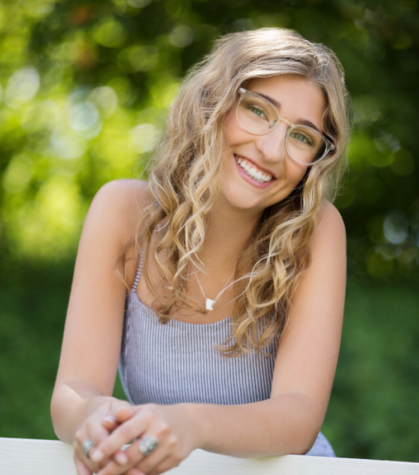 Ellie Burr, Opinions Editor
Hi, I'm Ellie Burr and I am a Copy Editor on The Spartan Speaks this year! This is my first year on the staff, and I have thoroughly enjoyed it! I have...