Why Call Me by Your Name is so important
Hang on for a minute...we're trying to find some more stories you might like.
Call Me By Your Name's cinematography and music quite literally took my breath away. The movie proved to stimulate all of my senses to a point of tears swelling (okay, maybe weeping). The drama of the movie is conveyed in words as much as it is conveyed in the cinematography and music. The different colors and textures of the Italian countryside, where the movie takes place, contributes to conveying the intense and broad emotions felt by the characters. Call Me By Your Name takes you along for the passionate summer and you feel invested in it by the end.
It's 1983 and 17-year-old Elio spends his days at his family's villa in Italy. Oliver, a doctoral student, stays with the family and interns for Elio's father. The summer carries on and the two men find themselves in a love that many will never have.
One could say this movie took over the award shows: Academy Award winner for Best Motion Picture of the Year; Timothée Chalamet won Best Performance by an Actor in a Leading Role; James Ivory won Best Adapted Screenplay; and Sufjan Stevens won Best Achievement in Music Written for Motion Pictures (Original Song).
The Golden Globes also awarded the movie; it won Best Motion Picture (drama), Timothée Chalamet won best performance by an actor in a motion picture (drama) and Armie Hammer won Best Performance By an Actor in a Supporting Role in a Motion Picture. There's a reason everyone is raving, and it's well deserved.
"I felt like I've been waiting for this type of representation. I think this movie was incredibly beautiful, and needed," Junior Ingrid Landgraver said.
This love story will go down as a classic. This film is not only breathtaking, but also a breath of much needed air. Strong spokeswomen and spokesmen have been fighting towards much needed change in the fundamental workings of Hollywood. A lot of progress has been made in Hollywood regarding diversity, but the actual content that producers and even independent projects produce is important.
Society can forget what movies are capable. The content that children, and even adults, see is extremely impactful. Children can be imprinted on very easily and what they see in movies can often reflect their new found image of society.
There are gay and lesbian dramas/romance films but I couldn't recall the last time I saw one in theaters. The movies that do include gay or lesbian love stories were never broadly advertised through popular medias so I would stumble apon LGBTQ+ humans being represented in films rarely, and I am a movie finatic. Call Me By Your Name is a mainstream movie in theaters about two gay men in love. That's a big deal.
I couldn't help but sit there and continuously say to my friend, "finally." Call Me By Your Name happens to star two men in it and conveys their intense passion for eachother and struggles that came along with that in the 1980s. This storyline felt long awaited and although I do not want to disregard movies that have included gay/lesbian romance, it seems like in a time where the younger generation is generally extremely forward thinking, you would see more diversity in films.
People nowadays take in a lot of information from the digital world. People want to feel represented in the movies, the media and the global world. Introducing more content like Call Me By Your Name
in media will allow for more inclusion and diversity to take place in society overall.
Call Me By Your Name is a big deal because exposure means everything. The movie surprised me because I couldn't believe I'd never seen a movie like it, and that feels a little wrong. Obviously the film was extremely well done and that attested to that unfamiliar feeling, but I'm talking about the bigger picture. I'm talking about the fact that I can not recall the last time I have seen a romance movie including two gay men in theaters. Maybe I am not looking hard enough but this representation felt rare. Misrepresentation in the industry is still alive and well and I think it is incredibly important to represent the entire human population.
Wonder Woman was another extremely important film that included something rare. Wonder Woman included a women superhero as the lead and seeing that was very empowering. Wonerwoman and Call Me By Your Name did extremely and they are perfect examples of how society wants to see movies that are progressive.
When all you see is yourself as a sidekick you begin to think that's how it should be. That is why representation is such a powerful thing. Every woman I talked to after seeing Wonder Woman questioned why they hadn't seen more women as the main superhero role in movies.
Films are an art form, but in the current industry some movies that come out seem to have more of an economic incentive. Hollywood often sells out in order to make a profit, and it gets a bit tiring seeing the same content come out in the masses. You can only see so many male superhero movies and drunk moms in Las Vegas for the weekend.
Movies like Hidden Figures, Wonder Woman, Black Panther, Battle Of The Sexes and Call Me By Your Name show that diversity is anticipated in theaters. These recent movie releases are creating a path for more diverse stories to be told.

About the Writer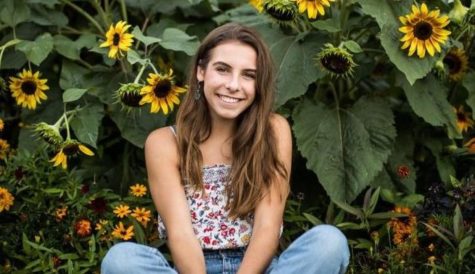 Nikki Praus, Editor in Chief
Hi! I'm Nikki Praus and I'm a senior and the Editor in Chief of The Spartan Speaks. This is my second year on the Spartan Speaks staff and it's an...