Update on the Spartan Hour Schedule
Hang on for a minute...we're trying to find some more stories you might like.
The school year of 2017-2018 stuck a major change in the day to day schedule at Orono High School. Spartan Hour no longer occurs on a regular Monday, Wednesday and Friday schedule. The days in which Spartan Hour takes place are random, and students are now unaware how many times a week Spartan Hour will happen.
Principal David Benson rescheduled Spartan Hour for students to have more class time to work on labs and tests. The current purpose of Spartan Hour is for students to meet with clubs during the school day, get help from teachers, make up late or missing assignments and retake tests.
"This year Spartan Hour is for students to interact with club activities, every time Spartan Hour is scheduled a club meeting will be going on," principal David Benson said.
With Benson retiring at the end of this school year, there could be a chance for Spartan Hour to return to its original schedule. Benson was firm about the new schedule staying in place, although with his retirement announcement there is a chance of change in the future. It is still unknown who will replace Benson next year, whoever does will have the final decision about the Spartan Hour schedule.
In the beginning of the year, Benson 'created the new schedule,' and said "there is a small chance it will return to old one."
On the down side, everyday Spartan Hour occurs, valuable class time is lost between each period. The change took part in order for students to have more time to complete labs and have class discussions. In the beginning of the year, the month of May contained very little Spartan Hour days. The reasoning behind the May schedule was for AP testing, therefore the Spartan Hour days are limited so students have valued time to finish tests.
A month before Benson announced his retirement, he added 11 spartan hour days. Originally, there were no spartan hour days present over the weeks in May that AP testing would occur, a total of six days were added into those weeks alone. The remaining days were spread out throughout the rest of the school year.
"Being in multiple AP classes is a lot of work, especially without spartan hour. I'm so happy those 6 days were added," junior Anne-Marie Ross said.
At the time, Orono High School offered 18 AP classes. In 2012, 226 students were tested in AP classes, that number grew in 2014 to 334 students. Now, a variety of 24 classes are present for to offer students a greater variety of enriched classes. Courses like AP Italian Language and Culture and AP Macroeconomics were added to the list.

About the Writer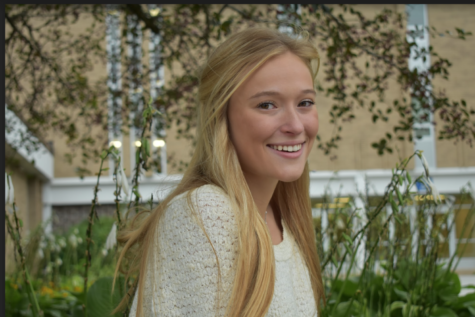 Katie Udell, Editor in Chief
My name is Katie Udell and this is my second year working with The Spartan Speaks! I am currently a senior at Orono High School. I am very honored to be...