Glass Animals entertains the crowd
Hang on for a minute...we're trying to find some more stories you might like.
Glass Animals performed at Palace Theatre in St. Paul on Sept. 27. They chose this timeless venue to reflect their eclectic set. Their set included a retro TV, palm trees and a glass pineapple hanging from the ceiling. My friends and I attended the concert. We arrived to the venue around a hour and a half early which led us to be front row at the show.
Glass Animals is an English indie rock band from Oxford. The members of the band include Dave Bayley, the lead vocalist, Drew MacFarlane, the guitarist, Edmund Irwin-Singer, the bassist, and Joe Seaward on the drums.
They are currently on tour for their album How to Be a Human Being which released on August 26, 2016. Glass Animals has performed at many large festivals, such as, Coachella, Lollapalooza, Bonnaroo, Glastonbury, and many more.
The setlist included a mix from their first album Zaba, with songs including, "Hazey", "Black Mambo", "Toes", and much more. Their five main hits are "Gooey", "Life Itself", "Youth", "The Other Side Of Paradise", and "Season 2 Episode 3". These were all performed at the show.
The last song was "Gooey", and this consisted of Dave jumping into the crowd to continue singing the song. He was energetic throughout the whole set, all while jumping around and dancing during every song. Their vibrant set allowed for the crowd to be engaged with the mix of bright colors, microphone sound effects and strobe lights.
The main attraction of the concert was their encore act of the song "Pork Soda". This three minute catchy chorus consisted of the lead singer, Dave, throwing pineapples into the crowd.
"We have this thing where people tend to bring pineapples to the show. So we'll get between six and twenty pineapples brought to every show now," Bayley said, according to MusicFeeds.
The concert was lively, unique, and crazy all at the same time. Glass Animals weaved through their new music with the old and the most popular tunes. They definitely put on a show. The band consistently thanked the crowd for attending the concert which showed how they valued St. Paul.

About the Contributor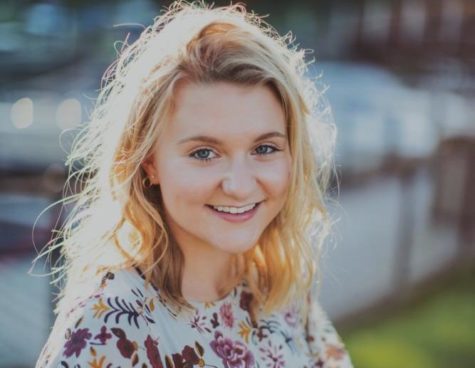 Tori Everson, News Editor
Hi! My name is Tori Everson and I am a senior at Orono High School. I am excited to take on my role as news editor for this year. I have been in journalism...